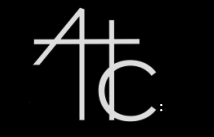 ATC is a weekly 60-minute program, hosted by 30-year radio veteran Brant Zwicker and launched in 2003, that focuses upon the irresistible earthiness of blues music and the various genres – soul, R&B, swing, delta, zydeco and many others – that fit under its umbrella. The show is music-intensive, averaging a dozen songs in each episode, and features include the Classic Cut and also a two-song spotlight on a brand-new blues release. Check out the website at atcblues.ca for more info.
Heard Friday nights from 6pm to 7pm Pacific Time on WHIP Blues Radio.
Brant Zwicker
Brant Zwicker got his first taste of radio at Trent University in Peterborough, Ontario, as a writer and announcer way back in 1970, and though he didn't know it at the time, the seed had been sown. In 1978, after somehow graduating with a degree in sociology, he ran into the man who had produced those early shows and who had become the program director at a local AM/FM cluster. Weeks after offering his services, Brant was brought on in a part-time capacity as a copywriter/announcer, something that turned into full-time on-air work later that year.
In 1982, Brant moved west to Kamloops, British Columbia, to take a job with a brand new station as swing announcer. Subsequent positions included the mid-day shift and then the roles of music director and program director.
In 1998, Brant was hired by the local university to establish a campus FM station, which hit the airwaves early in 2001. As station manager, Brant guided the station through thick & thin, negotiating the maze of government regulation and financial challenges, and helping to establish a serious presence in the community with purely volunteer yet high-quality programming.
In 2003, Brant founded and developed a weekly one-hour syndicated blues radio show, At the Crossroads, that was aimed at terrestrial and Internet radio with appeal to both the commercial and community sectors. Over the years, the program has grown to include a network of some 100 markets around the world.
At the Crossroads is heard on a variety of days and at many different times each week. The show has two Facebook pages, a Twitter account, and a website at atcblues.ca, where those air days and times can be found. Brant can be reach by email at brant@atcblues.ca.